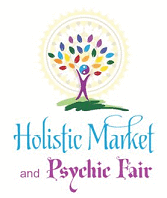 Lucille received certification as a TimeWaver Practitioner in 2013, as a Holistic Health Practitioner in 2015 and certification as a BioResonance Practitioner in 2017.
She has personally experienced illness and allergies that could not be recognized or assisted by conventional methods. Energetic healing modalities have proven very effective and she now practices computer-assisted BioEnergetic therapies combined with holistic healing methods.
Lucille's practice utilizes a safe, non-invasive, holistic healing approach. She has a focus on BioResonance therapy and biological frequency spectrum based modalities.
Confused about your health issues? BioEnergetic Hair Analysis can help!
A hair sample scan shows balanced & unbalanced organs, nutritional deficiencies, food/environmental sensitivities and potential allergies. BioEnergetic Hair analysis scans and BioResonance Allergy Testing will be available throughout the day.
Each hair analysis scan is approximately 30 minutes, allowing for a brief consultation and review of 2-3 organs. Fee of $50 per person.
Basic food & environmental allergy tray testing is approximately 30 minutes. Fee of $30 per person.
Contact Lucille to pre-book your session.