---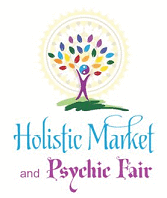 at the Laurel Packinghouse
1304 Ellis St, Kelowna, BC
---
---
Need a Reminder?
---
Provide your first name and email to subscribe to event reminders and vendor information, PLUS receive 'Top 3 Holistic Tips' written by Carly Penfold, event organizer.
---
---
---
---
Meet the Exhibitors!
---
Over 50 Exhibitors and Vendors!
---
Welcome to the Holistic Market and Psychic Fair
Hi, I'm Carly and I organize the Holistic Market and Psychic Fair in Kelowna. I started holding the events at the Laurel Packinghouse in 2015 and look forward to many more. 
Come 'Vibe with your Tribe' of like-minded peeps! Join us every month to experience loving, heart-centred energy and most importantly… raise your vibration! I'm passionate about the holistic and metaphysical community. I look forward to meeting you at the next event. It's free admission too!
Check out the 'GALLERY' and 'VIDEOS' page for pics and videos of what it's all about. Want to see who and what will be there? Preview them at the 'MEET THE EXHIBITORS' page.
See you soon!
Carly
Community Love

Join the established community of Holistic and Psychic like-minded people.

Vibe with your Tribe

Position yourself in front of buyers who are already looking for your products and services.

Regular Exposure

Opportunity to sell to interested buyers on a regular basis, not just once a year.
---
---
Vendor Registration
---
Ongoing Marketing

Social media, event guides, and local news coverage at each event.

Online ad

Business listed with contact info and links to your website and social media.

Convenience

Tables, chairs and power included with most booth fees.
Vendor Registration
---
The Women's Holistic Business Conference
September 20-22 in Kelowna BC
A 3 day entrepreneurial training specifically for women who are holistic practitioners, wellness professionals, health & wellness coaches leaders and teachers.
In this training you'll learn the steps and systems you need in order to reach more people with your work, create income while you follow your passion and to get connected with other like-minded women from across the province! 
It's a $700 training weekend – and we have limited scholarships for Holistic Market & Psychic Fair fans!
(All you pay is a $30 admin fee – plus a small $100 commitment deposit which is given back to you at the door).
---
Claim your $700 scholarship!
---
Scholarship passes are limited so be sure to claim one for yourself asap. (You are also welcome to use that same link to grab one for a friend or colleague).
You'll leave the conference with a crystal clear vision for your business and a plan of exactly how to move forward. 
Eliz
abeth Beeds is the founder and CEO of the Women's Holistic Business Academy. 
A leader in
holistic wellness and yoga for over 25 years, she trains women to create thriving businesses so they can make consistent income while doing what they love.
---
"A lovely collection of like-minded people. I have enjoyed many markets as a guest (it's free to come look around!) and a couple of times as a practitioner.

I have appreciated the opportunity to network, try products and new modalities, eat yummy food, taste delicious tea, meet new friends and clients, treat new people and talk about my passion.

It's been of such benefit and I hope to see you there one day!"

Calista Povelofskie

"I thoroughly enjoyed my visit at the Holistic Market, accompanied by my close friend, it was an entourage of many talents, holistic medicines and psychic readings and much more.

Of course, being a people person, I particularly was entertained by a smorgasbord of people of all walks and found it to be educational and very exceptionally intriguing.

I look forward to going again…a wonderful place to take a friend on a date or enjoy the company of someone with similar interests."

Tracey Whyte
---